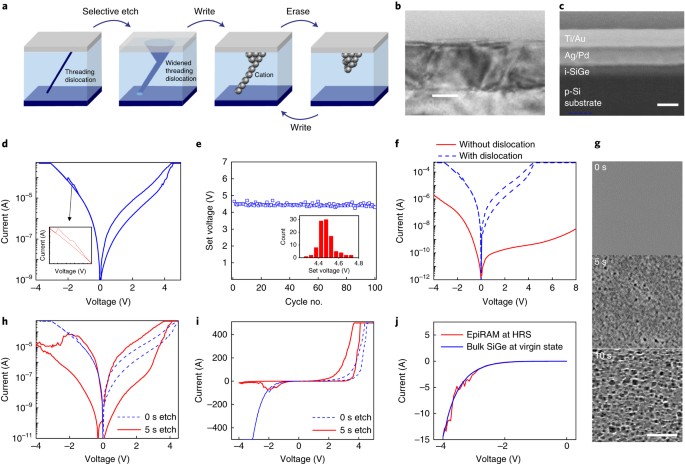 Engineers at MIT have designed an artificial synapse in such a way that they can precisely control the strength of an electric current flowing across it, similar to the way ions flow between neurons.
The team has built a small chip with artificial synapses, made from silicon germanium. In simulations, the researchers found that the chip and its synapses could be used to recognize samples of handwriting, with 95 percent accuracy. The design, published today in the journal Nature Materials, is a major step toward building portable, low-power neuromorphic chips for use in pattern recognition and other learning tasks.
Read more: http://news.mit.edu/2018/engineers-design-artificial-synapse-brain-on-a-chip-hardware-0122
Journal Article: SiGe epitaxial memory for neuromorphic computing with reproducible high performance based on engineered dislocations, Nature Materials (2018).